October 25, Saturday - Tekla and I were planning on attending MYMP's mall tour here in SM Batangas. Well, the poster said it would start at 4:00pm, but I wasn't able to leave work till 5pm, so we both thought we won't make it. So we left our cameras, and just thought we'll take a stroll in the mall. We arrived at the Event Center, and the saleslady selling the CDs said it hasn't started yet. So yay! (Inner thought: 'Boohoo, I left my camera.' We only have phone cameras but the quality is not as great.) We bought their new CD titled "MYMP Now" with a free poster for only Php 280. Sulit na sulit! (though I know i can just download it online. hehe.) But we have to buy one so we can get in and get their autographs later after the show.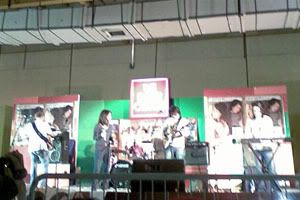 The show finally started at around 6:30pm.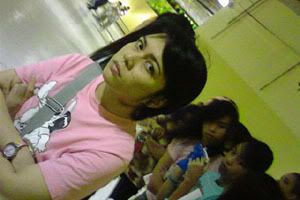 Waiting to get an autograph
...
(bad-trip kasi may chuchu na inapakan paa ko. huhu!)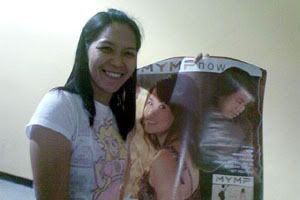 Tekla's excited to get her poster autographed
Excuse the blurry image. Kinakabahan si Tekla eh, na-starstruck!
(yung chuchu na nakablack sa likod ung umapak sakin. ang chaket!)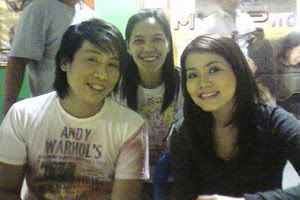 Tekla and her idols. nyahahah!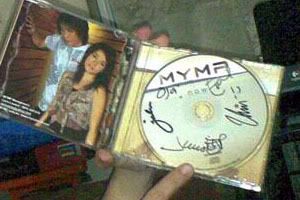 My autographed CD
For those interested, their album consists of: original single "Now", and revivals like "Make It Easy", "When She Cries", "Set You Free", "Cherish" my favorite: "Baby, Don't You Break My Heart Slow" and more... kaya bili na!!!!